Skip to main content
UDR ESG — Elevating Excellence

UDR ESG
Our Commitment to Environmental, Social, and Governance Responsibilities
---
At UDR, we understand the impact our business can have on the environment and upon our stakeholders. Our Environmental ("E"), Social ("S"), and Governance ("G") (collectively "ESG") efforts assist us in identifying and managing our sustainability risks and opportunities. Our ESG improvements are designed to improve operational quality, improve associate and resident retention, and reduce our impact on the environment.
The 2022 ESG Report demonstrates our work in environmental sustainability, our investments in our associates, our residents, and the communities in which we operate, and our dedication to sound corporate governance. We are constantly working towards elevated excellence in ESG as it relates to our stakeholders and our bottom line.
For any questions about ESG at UDR, please contact UDR's ESG Team at [email protected]
Download the Full Report
Awarded GRESB 5 Star rating for the first time in 2022
Aligned with 10 UN Sustainable Development Goals ("SDGs"), added "Gender Equality" in 2022
Committed to setting science-based targets through the Science Based Target initiative ("SBTi")
In 2022, diversity, equity, and inclusion ("DEI") metrics were included in our senior executive team's short-term incentive program
Achieved an "A" rating on our GRESB Public Disclosure for the fourth consecutive year
On-site solar generation has generated a cumulative 3.2 million kilowatt hours ("kWh") of renewable energy since 2019
Committed $20 million to climate and sustainability funds
Announced our new Lifestyle Spending Account for full time associates
Certification of UDR's Environmental Management System ("EMS") to ISO 14001
of associates feel they can succeed and thrive at UDR
Interactions with our shareholders in 2021 and early 2022, representing 82% of common stock outstanding
of Common Area Electric Consumption procured from Renewable Energy Sources
Materiality Assessment
To prioritize ESG topics to include in our disclosures, we rank each topic in terms of relative stakeholder importance, i.e., how a topic may influence stakeholder assessments and decisions about the Company against the relative significance of our potential economic, environmental, and social impacts on these topics in our Materiality Assessment Table. We periodically review the ranking of each of these topics as it relates to our ESG disclosures and the GRI Reporting Principles to reflect current ESG initiatives and relevant ESG engagement across our stakeholder groups.
Our internal ranking review involves a survey process where certain members of the executive team and the ESG Committee provide their views on appropriate topics, the addition/removal of topics, and the relative significance of how each topic influences stakeholder decision and our potential influences on economic, environmental, and social impacts with respect to each topic.
In 2022, for this report we added three new topics: Community Engagement/Philanthropy, Corporate Governance, and Responsible Investing. Community Engagement/Philanthropy captures associate and other stakeholder commitment to giving back and "doing good" in the communities in which we operate. Corporate Governance captures both governance as it relates to E, S, and G in our business but also the importance of strong Corporate Governance to our stakeholders. Responsible Investing captures the importance of investing in strategic ESG / Climate funds that in turn, invest in portfolio companies that focus on emissions reduction and sustainability. We expect the innovative technologies that are borne out of the portfolio companies in which such funds invest to create opportunities for us to improve operating efficiencies, thereby providing the potential for margin expansion.
With regards to our ESG reporting, any use of the terms "material," "materiality," "immaterial," "substantive," "significant" and other similar terminology refers to the expected significance of our potential impact on economic, environmental and social topics or to topics or standards designated as "material" or "substantive" under the GRI standards, SASB standards or TCFD framework. These terms as used in this report are not used, or intended to be construed, as they have been defined by or construed in accordance with the securities laws or any other laws of the United States or any other jurisdiction, or as these terms are used in the context of financial statements and financial reporting.
ESG Governance
In 2020, our Governance Committee Charter was amended to assign the Governance Committee oversight of the Company's disclosures of ESG matters, including any ESG report that is published. In addition, sustainability has been incorporated into UDR's overall risk assessments reviewed at Board meetings, and the Board has performed in-depth reviews of various ESG topics like climate change risk, DEI initiatives, and more throughout the years.
Our ESG review process is integrated at the highest level, as UDR's Board provides oversight on and review of:
Progress updates towards our environmental, social, and governance goals,
Assessments of risks and opportunities posed to our portfolio by climate change, including physical, transitional, and regulatory risks,
Feedback from stakeholder engagement on material ESG topics, and
The development of our long-term ESG and People Strategy.
UDR's ESG Committee, made up of senior officers at the Company, sets Company-wide ESG targets, goals, and strategy. Chairman and CEO, Tom Toomey, steers the Committee which approves the ESG strategy, while UDR's senior offers are responsible for leading, implementing, and monitoring progress towards meeting ESG targets and goals, evaluating the integrity of the Company's overall ESG reporting processes, and assessing the vision of our sustainability objectives. As part of EMS process and our ongoing commitment to stakeholders, we include third-party and internal assurance testing of the accuracy and completeness of significant ESG metrics. These include GHG emissions, energy usage, water usage, waste diversion, associate compensation, diversity, training, and gender metrics included in our 2022 ESG report and the 2022 GRESB survey.
United Nations Sustainable Development Goals
---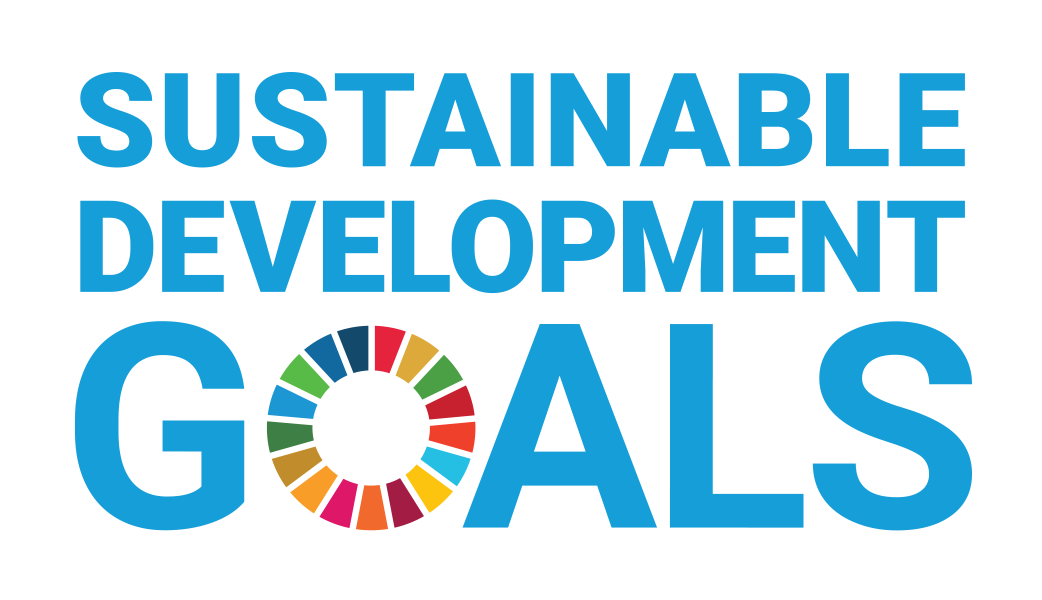 In our 2021 ESG Report, UDR announced the alignment of our ESG goals with 9 of the 17 United Nations SDGs that we believe are the most relevant to our industry. In 2022, we announced alignment with an additional goal, Gender Equality, which is addressed via UDR's inclusive culture and multitude of initiatives focusing on recruiting strategy, leadership development, associate compensation, and benefits. To illustrate our continued commitment to these 10 goals, we have listed examples of contributions towards each selected goal.
In 2021 and 2022, UDR expanded access to mental and physical health resources to all associates, conducted a company-wide benefits survey, and introduced our Lifestyle Spending Account for all full-time associates.
NEW THIS YEAR - UDR is aligning with this goal because it reflects our inclusive culture, our transparent disclosures, and many of our initiatives towards gender equality in associate compensation, leadership roles, and benefits.
Throughout 2021, UDR continued investing in water efficiency technology, using reclaimed water, and submetering resident consumption where possible to enhance water management and leak detection.
In 2021, UDR achieved our renewable energy procurement goal early with the procurement of 30% of our common area electricity through renewable sources, and we continue to evaluate opportunities to scale our onsite solar to additional communities.
We are committed to maintaining high levels of corporate governance throughout our ESG and People Strategy and business plan to drive financial results.
In 2021, UDR continued investing in sustainability related projects at our communities as well as expanded our investment in strategic ESG and Climate Technology Funds, with $20 million committed to identify in-home and community-wide real estate technologies.
In 2021 and 2022, UDR continued to expand its commitment to DEI by applying the "Rooney Rule" concept to the hiring of all positions, implementing DEI metrics into the executive level short term incentive structures, and new courses on DEI and bias that we are integrating into our learning and development requirements.
As of year end 2021, UDR obtained 5 sustainability certifications for existing assets and achieved our emissions reduction, energy procurement, and waste diversion goals ahead of schedule, contributing to cleaner and more sustainable communities in which we operate.
Throughout 2021, UDR continued to engage our communities, residents, and associates in efficient energy, water, and waste consumption strategies including additional recycling/composting options and opportunities for residents to participate in utility demand response programs.
In 2021 and 2022 UDR updated our Environmental Policy, achieved third-party certification of our Environmental Management System to the ISO 14001 standard, and is in the process of setting science-based emissions reduction targets through SBTi.
ESG Measurement and Reporting
---
As shown in the chart below, we have achieved or are on track to achieve all our previously determined ESG goals. These ambitious, yet realistic, goals were originally established to promote sustainability across our business operations, further our inclusive and innovative culture, and create long-term value for our stakeholders. We report our progress on each goal and target to our ESG Committee, Board, and our stakeholders. Periodically, our goals and targets are reviewed to confirm alignment with our business strategy and our stakeholders. No new goals were introduced with our 2022 ESG Report, but we updated the difficulty of satisfying several environmental goals that we achieved ahead of schedule. These updated goals include our GHG emissions reduction, renewable energy procurement, and waste diversion goals and represent interim targets as we work to set science-based targets through SBTi. Once approved, our science-based targets will be incorporated into new ESG targets as part of the development of our long-term ESG and People Strategy. We look forward to unveiling these updated goals and our progress in future reports.